These were two of my favorite shows when I was younger. Will Smith is an amazing actor, and everything I needed to know about life, I learned from Mr. Feeny, lol, or at least some valuable lessons. To me, Boy Meets World is the kind of television that we should return to for youth, shows that teach lessons about people and life.
Smallville, my favorite show, just recently ended. Ten seasons, it has been a long journey, watching Clark Kent become Superman. These two men might also be two of my favorites. ;)
Psych! I love this show! The humor, the storyline, the characters; I basically love it as a whole. I am excited for this next season, especially for when
they mention BYU
!
I love the story of North and South. Not everyone appreciates the beauty of Elizabeth Gaskell's story, but I personally love it, and I cannot wait to finally read the book!
I have loved this movie since I was little. It mixes the classic story with the new world and great comedy from Cary Elwes.
Ever After- a favorite- the better Cinderella story.
Pirates of the Caribbean- great movie! Still need to see the fourth one though.
Then, of course, there is Pride and Prejudice. One of my favorite stories, this movie is well-acted and beautifully created. Favorite story = favorite movie! <3
Favorite story, favorite movie, favorite book...I LOVE PRIDE AND PREJUDICE...enough said.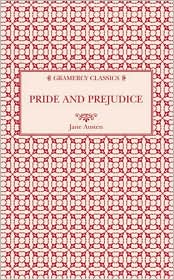 Symphony- creamy milk chocolate, almonds, and toffee chips, basically the best candy bar ever.
Favorite Cereals- 3. Banana Nut Crunch 2. Life 1. Just Bunches! (replacing my old favorite Honey Bunches of Oats: Honey Roasted)
My two favorite baked goods paired with my favorite drink, where can you go wrong? Oatmeal chocolate chip cookies, milk, and rocky road brownies.
Most people have never heard of this flower, but I love it. Not only does it look beautiful, but I love the scent of plumerias, simply intoxicating.
Last, but definitely not least, my favorite people! My friends who are as good as family, and my family who are also my best friends! I love them all with my whole heart! <3